As I pressed the shutter button on the camera to take the picture in front of Sivas Bus Terminal, "No Card" sign started flashing off on the camera's LCD. I had forgotten the 128 GB memory card at the Divan Hotel reception where I had taken it off to upload the farewell picture.
Before, I rode around the bus station for about twenty minutes to locate the spot where I had finished my tour in 2011, but couldn't find it. The bus terminal seemed to be completely newly built. I gave up the search as there was no sign of finding the old spot.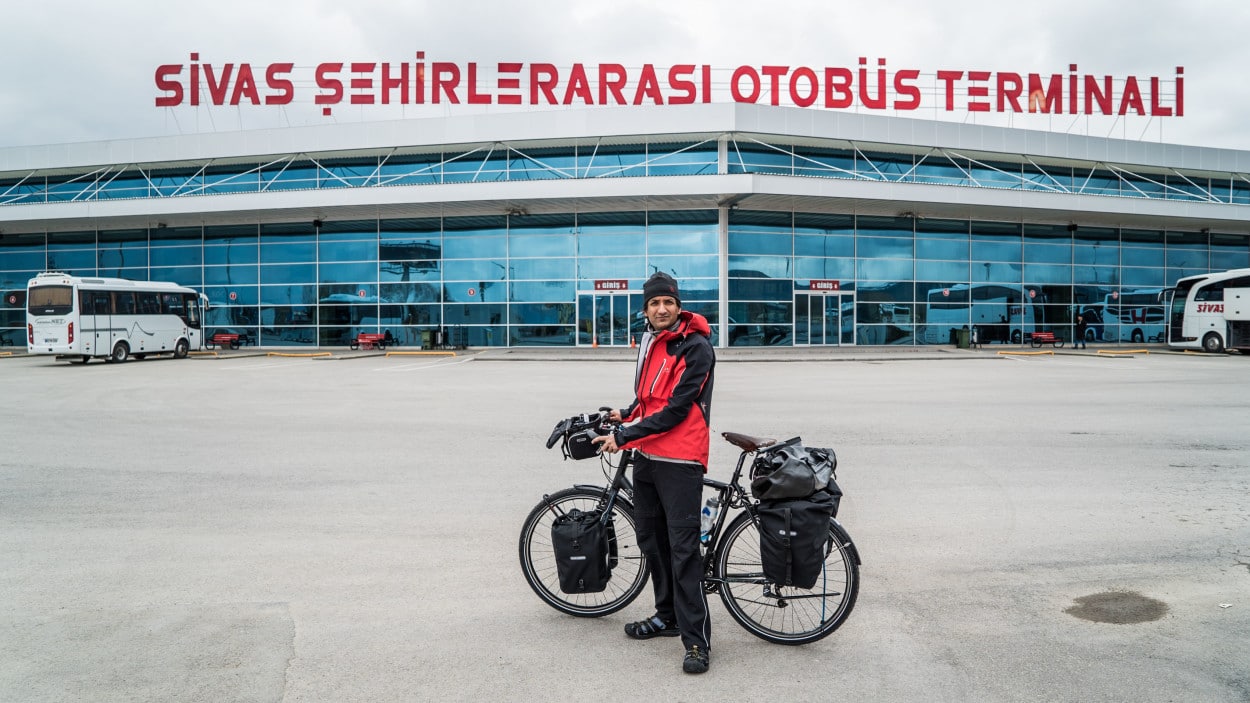 I took the memory card from the other camera and after snapping the picture hurried back to the hotel where I found my memory card lying on the newspaper. After saying goodbye the hotel staff once again I was ready to resume my journey.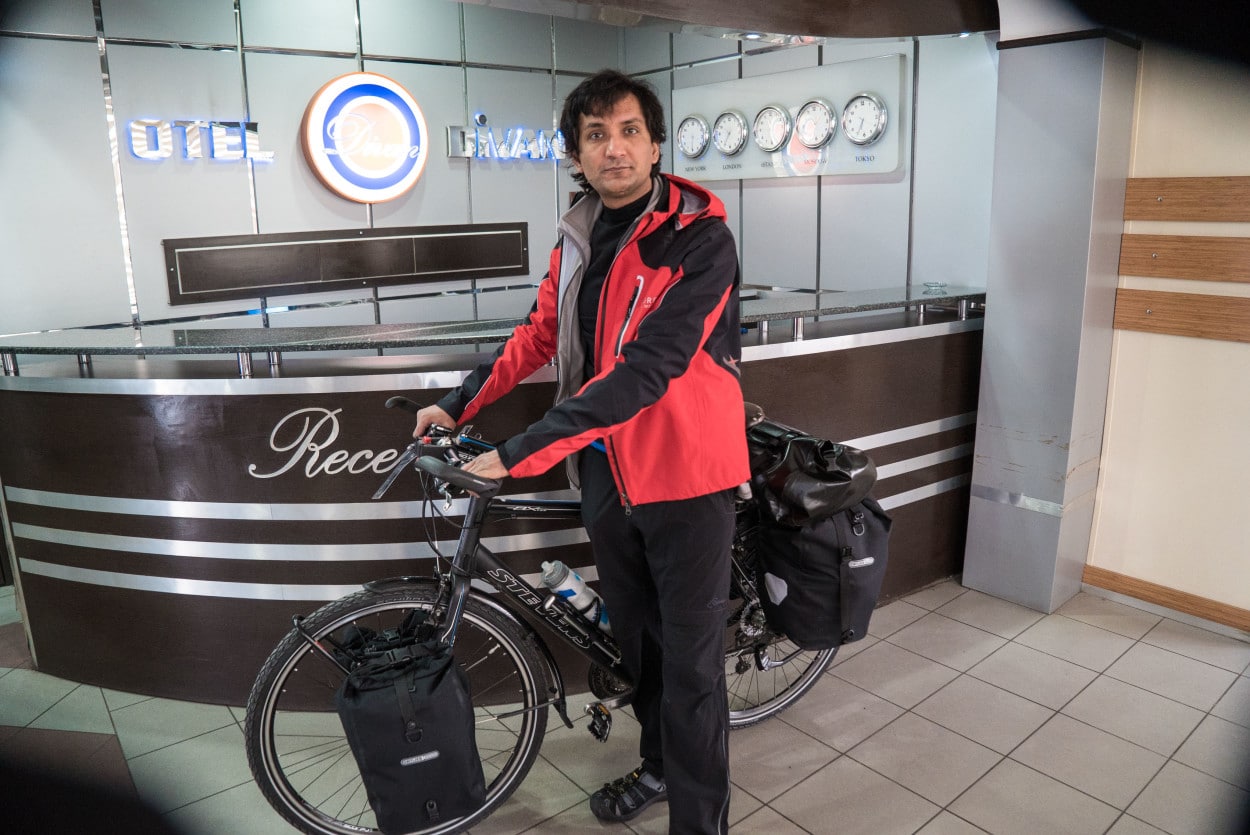 Odometer start, GPS on, music on. I slowly started pedalling my way. After 50 meters, I stopped to refill my water bottles. Another 50 meters, I realised the air pressure in the tyres was too low. I pumped up the tyres as tight as I could and was once again on my way.
I followed the Ataturk street to the right from hotel, and after about ten minutes a left-turn brought me to the D200 highway which I would follow for another 180 kilometres. At D200, I took some obligatory shots at the Sivas city sign.
It was cold and windy, but the clothing was sufficient to keep me warm. Soon my first climb started. I was very focused on cycling so no other thoughts were coming to my mind. Once in a while a memory flash-back from the trip in 2011 would appear, but nothing more. Hardly any excitement, which was quite surprising. May be because I have been simply waiting for too long, or may be I was feeling a bit of pressure.
About 20 kilometres from Zara, I started feeling pain in front of my left hip – a sign of hip flexor strain. Not an ideal start of the tour! So I pedalled the last kilometres slow and with great care.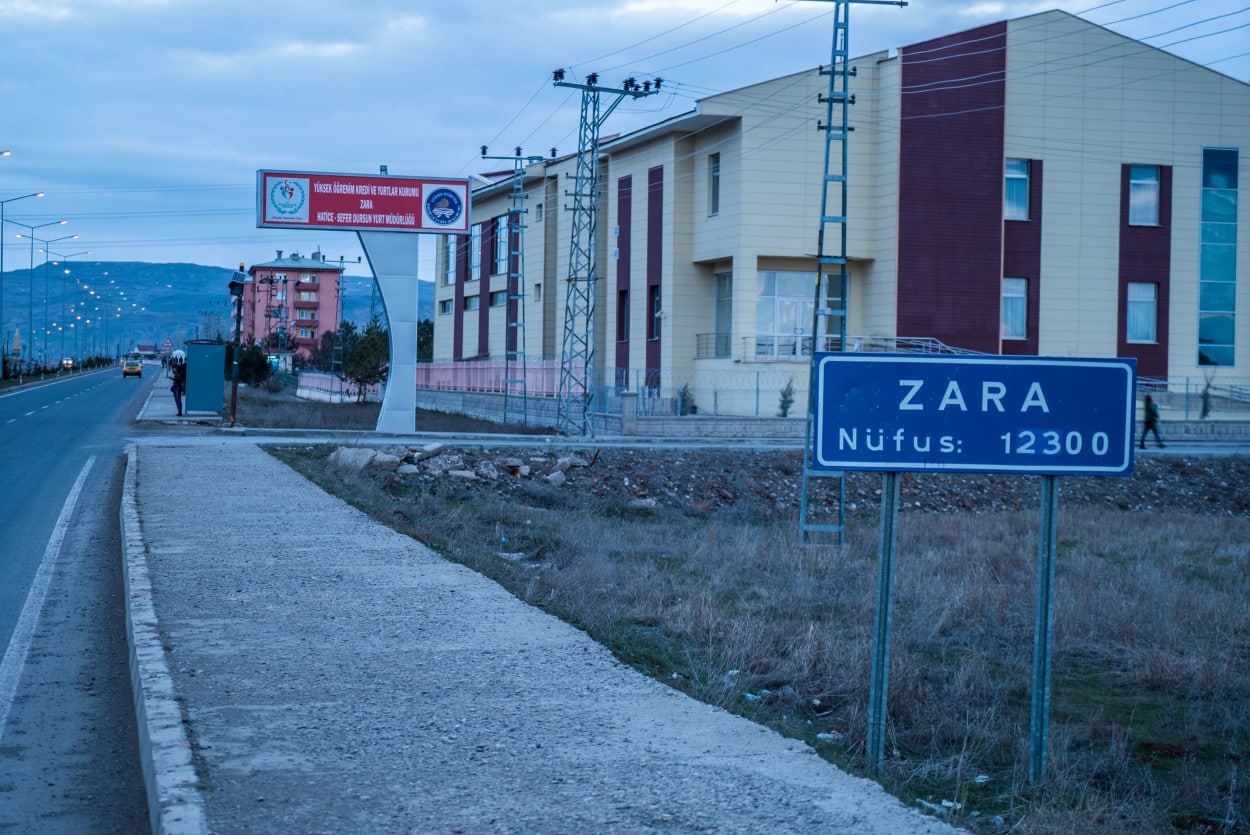 At Zara, I stayed at Hotel Gülisten which was very neat. Cost per night 50 TL. I was so depressed due to the injury that after bringing all my luggage inside the room, I collapsed on the bed and closed my eyes for about 1 hour trying to relax.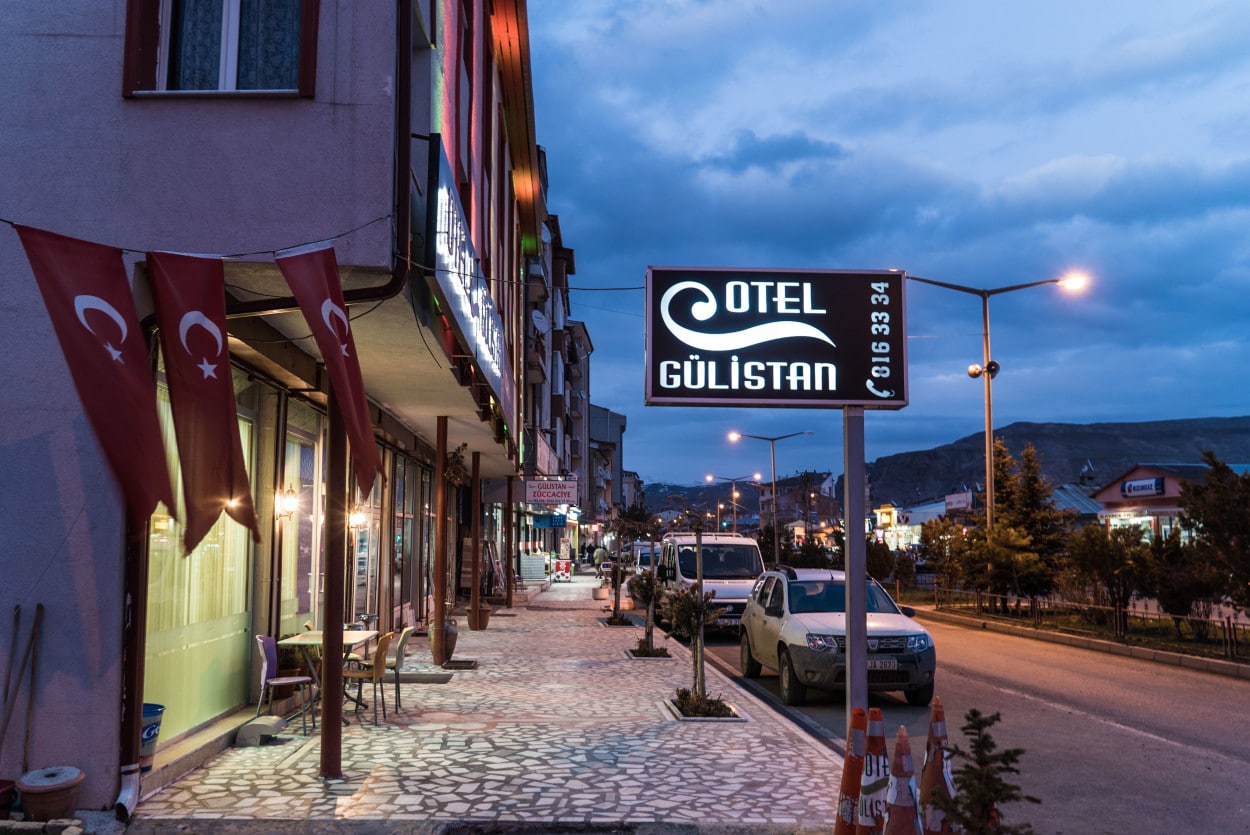 I went to eat at nearby restaurant to eat Sivas Köfte with bread. The yoghurt soup was one the most delicious soups I have eaten. There wasn't much to see in Zara so I decided to go to bed at around 11 pm. Unusually, it was a dreamless night.